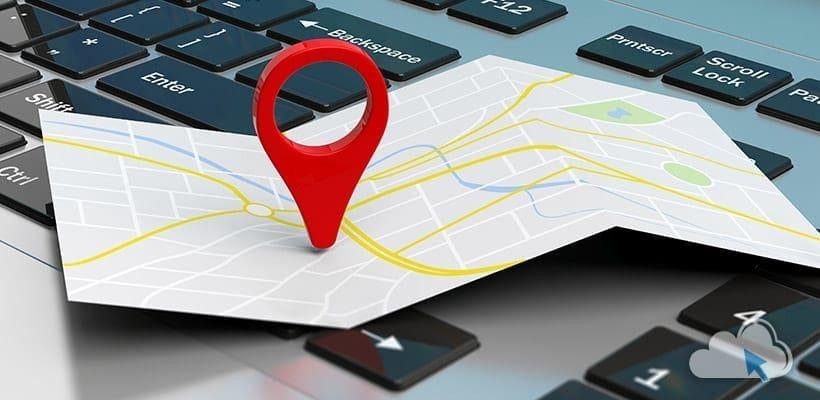 16 Feb

Virtual Business Address and Mailing Address Benefits:

Home run businesses can be significant and save you tons of money down the road. However, running a brick-and-mortar store requires enormous investments, and once the company is finally up and running, a massive chunk of the sales go down in paying the monthly rents.

One of the significant benefits of having an office for your business with a brick-and-mortar building is owning a business address. Business addresses give companies a physical presence. In addition, a business address is necessary for listing your business on yelp, google places or to set up a newsletter, or just to get your snail mail.
You must be thinking whatever happened to the good old P.O box, but in an era where time is money, you wouldn't want to waste time commuting or retrieving your mail. Although it might have been ok if it required going back and forth once or twice a month, business mail is essential for you, and you do not want to miss out on something important. On the other hand, your business requires your time, so trips to the post office are not feasible; getting stuck in traffic and having to stop work to fetch mail can all disrupt your work continuity and eat away your time. This is where a virtual business address and a virtual mailbox come in; you can have a business address to forward all your mail correspondence to and receive it at home without having to budge from your workplace.
Some Virtual mailbox services even offer mail sorting options such as trashing, opening, and scanning your mail to forward it to you. Facilities offering this service usually take a few minutes to do this for you.
If you are looking for a virtual business address in Atlanta, GA, you can sign up with Peachtree Corners Executive Suites. They are a coworking space facility and offer other services such as a virtual business address and virtual mailbox. Many new startups are registering with them for their virtual business addresses. Their presence in the heart of Peachtree Corners will give your business a corporate address and a corporate presence that is ever so important to run a business. Call them for more information about the services they offer.
Working from home is ok but not having a business address is not. Not having a business presence has many downfalls, such as questions on your professional credibility and image. On the other hand, having a virtual address solves many problems, including saving your privacy. Let's delve deeper into the benefits of having a virtual business address in Atlanta.
Protect Your Home Privacy:
Would you feel comfortable if people start turning up at your home because your home address is listed as your business address? Digital marketing requires having an address below your emails. Having your home address would invade your privacy and make your residential address public. Exposing your residential address could pose a threat to your identity as well as cyber security threats. For this reason, using your home address is never advisable for business purposes; it invades your peace and your family's privacy.
Gives Your Business Credibility:
First impressions are everything, and if people find out your business is a one-person show run from home, it might not make a very credible business impression. That is why almost every home business is fast turning towards owning a virtual address.
A virtual address can be used on your business cards, marketing material, and for all package posting and mail. In addition, a virtual address will give your business a more professional look and help build your customers' confidence and trust.
Convenient Shipping Solution:
Having a virtual address gives you the convenience of having your parcels shipped to it no matter where in the world you may be. For this, you may have to register for a separate virtual mail service along with the business address. Virtual Mail facilities are handled with due diligence and high security. Many people use these services to have their packages mailed and shipped to anywhere they want. Some virtual addresses hold your mail for you without opening it, and you can collect your mail at your convenience.
Mail Scanning and Cloud Storage:
Many virtual addresses and mail facilities offer mail scanning services also. Mail is opened, shredded, scanned, or forwarded to the mail cloud with the customer's consent. This service provides a backup to all the customers' mail that is uploaded to the cloud. This way, your essential mail remains secure and can be accessed from anywhere in the world. In addition, you don't have to go through the hassle of shredding it up yourself for mail that you do not require.
Streamlined Work Process:
A virtual mail address will streamline all your work regarding snail mail or other package deliveries. Everything is taken care of, from delivery to shredding and storage of important mail. Your home address remains private, and your business image is enhanced. Shredding is done effectively and securely, and you can stay assured your mail will not fall into the wrong hands.
If you are a new business that has tested itself in the market and found success, you may want to take it a notch higher. If renting an office in a posh area in Atlanta is something you can't afford to do right now, owning a virtual business address to project the right impression and gain credibility amongst a viable and professional market is the perfect option for you. Perception is everything in today's market, don't let not affording an office for a business address get in your way. There is one for you with the multitude of options out there. Get in touch with the professionals at Peachtree Corners Executive Suites, and they will surely help you with all your concerns. They offer co-sharing spaces and encourage people to get a business address and virtual mailbox Atlanta facility to spend less and keep working from home. In addition, they provide fantastic call center facilities for all your call answering and call forwarding needs. Working couldn't have been easier; get in touch with PTCES and get your business going.