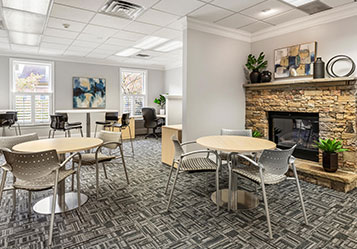 07 Mar

What Is A Coworking Space In Atlanta?

New to the concept of coworking spaces and wondering what is its meaning? A coworking space is a business or working environment which operates out of a shared office and meeting space. A typical co-working space allows people to work remotely with IT, networking, and printing services often available. For people who want to begin their businesses without dedicated office setups, a coworking space can be like the brick-and-mortar version. Many people flock to coworking spaces that usually allow small and medium enterprises or startups to grow in these shared institutions. These are also ideal locations for solo entrepreneurs who want to sync up their work life as they grow as businesses. Independent and small business members rent a dock to work as a group or individually.

 

Coworking spaces in Atlanta offer a space for aspiring entrepreneurs. This platform does not allow them to build upon the ideas and focus on creativity but also helps connect them with like-minded professionals and keep them updated on the technology scene. Some people, such as freelancers, look to work in these spaces, while others prefer not to share the same place. To find a coworking space that can meet your needs, you should check a few things like open floor plan rooms, affordability, and location. As the concept is becoming more popular, some coworking office spaces in Atlanta also offer cafes and regular workshops for their members. In Atlanta, there are many coworking business centers spread all over. However, they are mainly around the Dekalb Ave corridor and Grant Park running through the Midtown area of Atlanta, making it easy to locate various types of coworking Offices in metro Atlanta.
What Amenities Are Included In A Co-working Space Facility?
What Is Included in a Coworking space? Coming in all shapes and sizes, coworking spaces are becoming increasingly popular. These hubs, which provide amenities and a working environment, have transformed the workplace culture. Need two Weeks Of Hot Desk or Conference Room Space or An Office Space Near PeachTree? You will Have it! Peachtree Corners Executive Suites Atlanta offers coworking space (with wifi), conference rooms for meetings and events, printers, VoIP phone service, and even a call center facility you can avail of. What's more, they offer that if you want a business address without renting a space. That's how flexible coworking spaces are. 
CoWorking Space Atlanta GA Experience
Working from home has its pros and cons. However, it comes with advantages such as flexibility, savings, and taking your laptop anywhere. Finding the most appropriate coworking space for yourself today and one that provides the amenities you need to succeed at work is very easy. Sprawling office buildings can be poorly lit and noisy. As a result, they can distract you from your work and lower your productivity. In contrast, a coworking space offers office-like amenities like an atypical space, free or cheap utilities, and diverse size workspaces.
Participating in a coworking space is one way to experience a more fulfilling work environment. Some users admit that Coworking was a better fit for them than their old office environment with the stressful meetings they desperately had to attend. Coworking spaces also help compensate for the feelings of isolation at an office by having a common interest.
How Does A Coworking Space Work?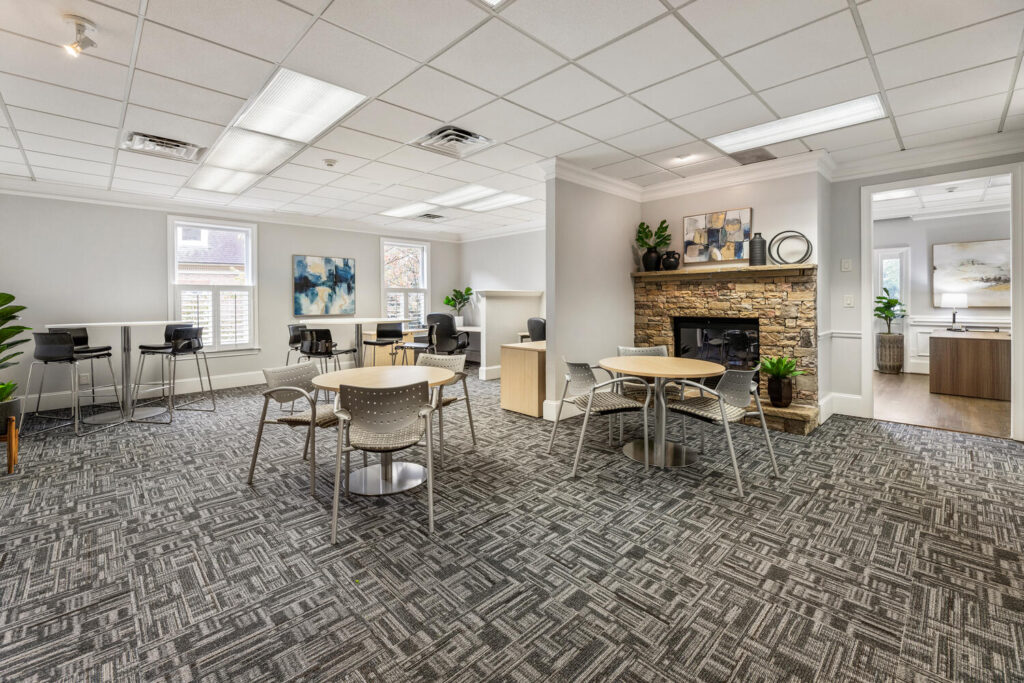 A coworking space usually comes in different sizes; many small-sized businesses are moving back into homes. Set up like a satellite city all over Atlanta, Co-working offices are found everywhere in this group of buildings. These offices are rented hourly, daily, weekly, or monthly. They even have catered cafeterias, and coma coworking space allows an individual to engage in work in a space where the office culture is almost entirely different and lets you focus on your work for long hours (6 pm – 8 pm. a.m. being part of the workspace) A coworking space takes on the idea of "workplace" as a bigger framework than just an office, meaning that many different types of workplaces are present within it. It gives you a space for interactions by having people around or complete privacy if you opt for a private office. Coworking spaces have no barriers or rules they must follow, like in regular offices where they were working.
Users will also feel less like they are loitering and unproductive, which is a feeling accompanied by people working from home. A coworking office space will ultimately leave them feeling more dedicated to their work. After You have figured out the needs of your office space and the time you will be using it, you can select a coworking space near you that offers the work environment you require. You can avail of monthly, weekly, or even hourly plans. In addition, you Can Opt for a virtual mailbox facility along with the space or separately. A Business address is something you will automatically get with your mailbox. A collaborative workspace is a work location where people of different disciplines and skills share similar concepts and come across ideas for new projects, products, and services. This innovative idea from a startup already has its place in the productivity industry. It is an essential transitional space for startup companies to set the pace for their growth.
Will A Co-Working Space Work For An Established Business Setup?
Suppose you are looking for a coworking space for your business that involves a group of people. In that case, you need to ask yourself the following questions:
– Do you want your co-workers to sit together or have separate desks?
– Should it be in the center of the city or some quiet place with green space?
– Do You want a mail correspondence Service or virtual mailbox facility too?
As conferences like Workplace 2020 show, business owners have a growing awareness that their companies need collaboration and creativity, which coworking space provides. In other words, they need motivation, ideas, and thinkers. Coworking spaces offer all this and a more social place for them while they work on their innovative ideas. This proposal, which hones in on the importance of culture, raises significant learning opportunities for every person who is part of this environment.
A Virtual Business Address Important?
With a standard virtual address and business license, you're clear when it comes to virtually opening up for business. Not having a physical address on record can be an obstacle for some entrepreneurs. However, there are a few pros in many US states of not having a physical location: the higher chance at marketing your business to new customers and logistical benefits associated with locating your office remotely. That's where the help of a virtual address comes in; not only do you operate remotely from anywhere in the world, but you also own a Business address to boost your business image and profile.
A study suggested that almost 10% of US small and medium-sized businesses lack a physical presence overseas. Although the United States doesn't have an official policy on the issue of a business address, most states have their own rules. As a result, laws concerning business addresses vary from state to state and with specific locations. Aside from the convenience of working for all types of people, one of the most enticing features of coworking spaces is their potential as centers for innovation. Consider how many exciting opportunities coworking spaces facilitate across every sector and time zone!