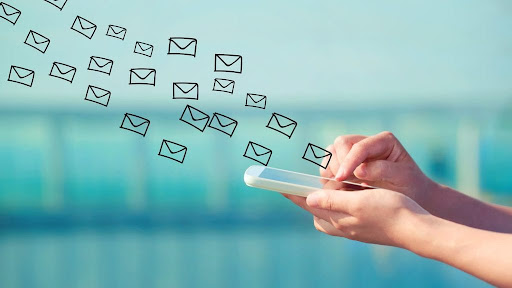 07 Mar

What is A Virtual Mailbox?

 

A virtual mailbox offers a complete business location; it is a service that provides you with an address, a post-of-the-mailbox rental service. Virtual mailbox services are secure, and virtual mailbox addresses allow you to create multiple mailboxes at a single location if you own more than one business. In addition, mailbox providers store your postal content in a secure cloud environment and notify any mail sender when or if you receive their mail so that you don't have to worry about opening every letter yourself if you are too busy and want to maintain your privacy.
How Does A Virtual Mailbox Work?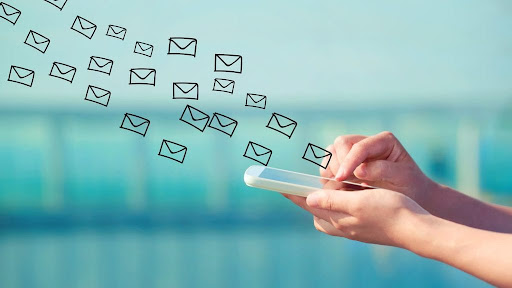 A Virtual Mailbox address is a postal address of the office that receives and processes both emails and physical mail on behalf of the mailbox's customer from any location. They have been becoming increasingly popular because of the high demand of people who need a business address to do business mail dealings; it may be because of the fear of meeting with someone in person insecurely or to avoid the hassle of bulk mail coming in at a home address.
Atlanta Virtual Mailbox service providers often offer personal voicemail, telephone answering, multi-folder storage, and additional features and services for their customers. A virtual mailbox is the new concept of web service, which stores all the faxes, letters, and business messages. With these services, everything is stored safely, guaranteeing that a customers' data remains private. If you want to know about the difference between virtual address and virtual mailbox then visit here.
Who Can Benefit From A Virtual Mailbox?
A virtual mailbox service is a valuable tool for someone who does not want to deal with their mail. A virtual mailbox will allow these people to request that their postal mail be sent to one central location, curated, and scanned to access it easily.
– A company overwhelmed with tasks can use a virtual mailbox address; this enables them to focus on their primary job. They can delegate various tasks to the designated staff at the virtual mailbox facility and log in to check for progress.
– Companies looking for new field sales or business development opportunities save time from not having to look at their mails.
– It can afford executives and managers a chance to work remotely, especially if they want to participate in more family-focused activities. This allows both work-life balance and productivity of businesses as they do not have to be lagging behind deadlines with an overloaded inbox.
– Small business startups or entrepreneurs who want a physical business address but don't want to invest a lot in a whole business setup requiring rental office space, office furniture and equipment, and administrative staff. A virtual mailbox gives work-from-home individuals a business image to enhance their corporate profile that is ever so essential.
Top Best Virtual Mailbox Service Benefits:
Your Address Never Changes Even If You Move:
Are you moving or relocating your home? Do you need to change your physical mailing address? Unfortunately, there are times when people have to make changes to their mailing address and can utilize virtual mailboxes. Life has its eventual changes, but technology is never-ending. Virtual mailboxes are now possible thanks to technology like PeachTree Corners Executive Suites.
There are many reasons people would benefit from using a virtual mailbox for their needs. For example, this virtual mailbox can help offer protection from losing delivery notices sent through the mail, secure sensitive materials storage, provide a more secure mailing address that never changes, promote communication with people without revealing a permanent physical location, etc.
Mailboxes these days are both virtual and physical, but they all have one thing in common: they give you a physical mailing address that never changes, even if your home or place of residence does. Your identity is built into the mailing address and becomes your new permanent ID for receiving mail content, booking cargo space, etc.
Securely Store Digital Mail For Future: 
The beauty of a virtual mailbox is that it gives you fast, easy access to your most important and often forgotten documents.
1. Currently being able to save digital versions of old hard copies for future reference or taxes 
2. Being able to send email reminders to yourself if you miss an email (Capability not currently available in Gmail)
3. Accessibility on any computer or phone
4. Being able to quickly consult with experts (Accountants and attorneys) who can then respond with clear advice
A virtual mailbox can include much more than email, digital files, and storage of downloaded items. It is a perfect space where you can get your digital tasks done with the safety of the cloud.
With a virtual mailbox, you can scan your documents while still in the mail and save time by avoiding double processing. In addition, clutter-free and low maintenance of physical mailboxes will make your life easy.
Automate Tedious Tasks Related To Handling Mail:
The process of sending or receiving packages isn't always straightforward. For example, the moment they are shipped to the wrong address or misplaced by the postal system, you might have to spend hours digging around where they are and who they've gone to.
Needless to say that a virtual business address completely sidesteps the hassle of packages being sent back if already sent out once. A virtual mailing address innovation has made it possible for professionals and startups to save time.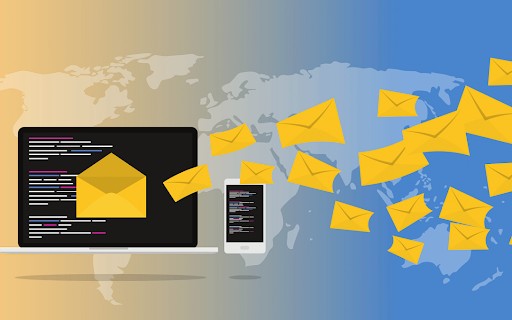 In the modern world, consuming or sending any form of communication usually means electronic, with email and instant messaging being a popular alternative. Still, some consider snail mail the most personal form of communication. Many believe that snail mail does take longer than sending an email because you want the recipient to appreciate the thought of receiving that piece – hence more time is taken. In addition, the sender has to think about the message, write a letter, and either type or handwrite it with a pen; because of these factors, snail mail isn't dying anytime soon. 
A virtual mailbox is an invaluable tool. Virtual mailbox services with cheap virtual business mailbox plans as low as $50 are available per month.
Virtual mailboxes are also sold for various purposes other than a business; for instance, for personal use, you can refresh your plan every 30 days or so, making it one of the best low-cost and flexible options available out there.